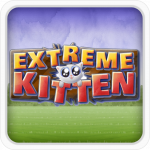 Let's play a cute action game with a sweet kitten in Extreme Kitten right now. Our kitten is ongoing a joyful travel and your mission is to help it travel as far as possible. Participating in this attractive game, players will have surely wonderful experiences. Starting the game, you click on button "Jump" to help kitten move. If you click on right time with 100% power, the cat will jump at the high speed and move further. Click on different objects on the playground to improve cat's jump. Pay attention to the goal and jump to avoid it. If you hit the goals, cat's speed will slow down. How far will your cat jump? Let's show us your achievement in the cute action game! Have fun!
Game features:
The game comes with cute colorful interface and design.
Many challenges are given through the levels for players to complete.
It is developed for play for free and compatible with all devices: iPad, iPhone, Window phone, Android devices and all desktop browsers.
How to play Extreme Kitten game:
On the computer, use the mouse to play.
On the mobile, touch the screen to play.
Screenshots from the game: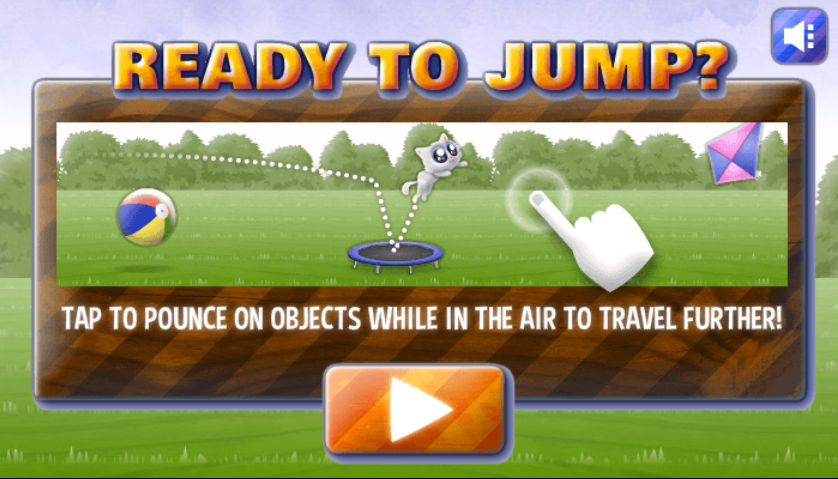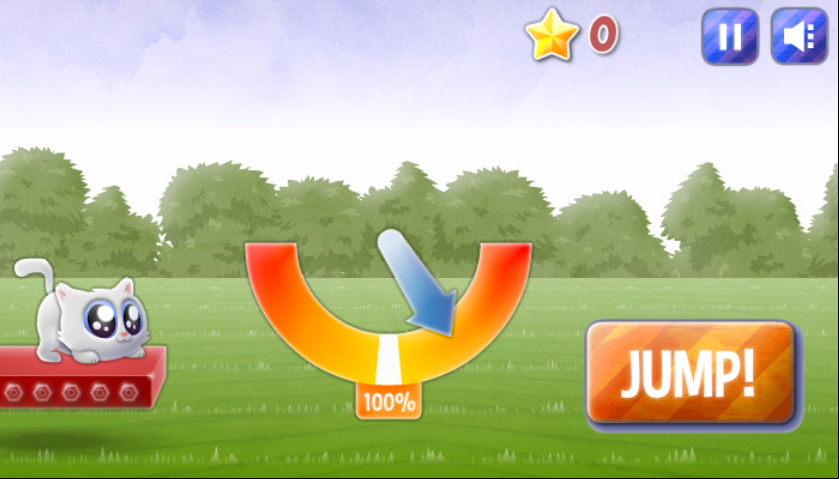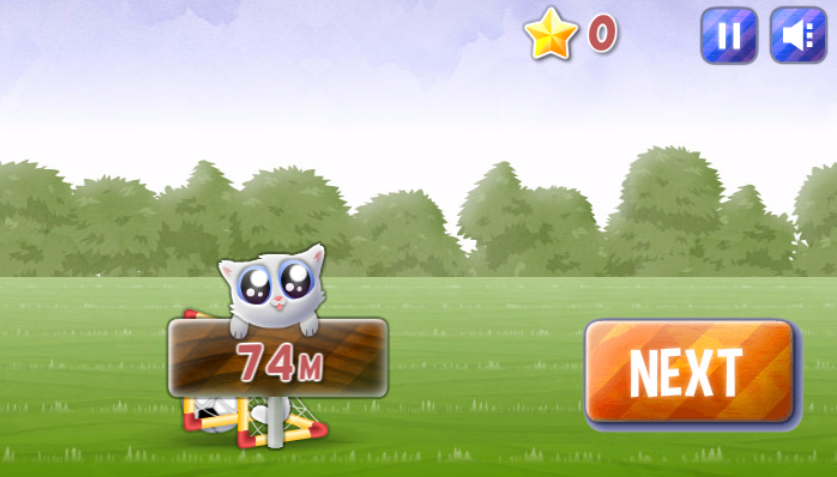 Play game online, free games for kids, free game for girl, online free games for boys, girl game, action games, game Extreme Kitten on 123-games.org.
Play more games: