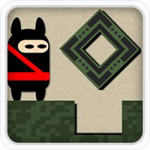 Let's explore the new lands with our hero in Hero vs square game right now. This is one of the most addictive games on mobile for all players in the world. Our hero is on a mission and your task is to help hero overcome the path as far as possible. To do that, you need to resize the falling square and drop it to the hole at the right time to make the path and move to the next side. The rotating squares are difficult challenges for players, however, if you can beat these challenges, you will get more points. Good skills of precision and reaction will help you get the high score in this game. If the square is too small, hero will fall into the trap, if it is too big, hero has no way to move. Try to conquer the path and then unlock different heroes such as ninja, doctor, astronaut and more. This game surely gives you the interesting experiences in your free time. Give it a try and have fun with this Hero and square game!
Game features:
Pretty good performance on all browsers.
Simple to play with just one touch control.
This game is free to play and download.
Different heroes to unlock, many challenges to conquer.
Suitable for all ages.
Endless gameplay
Some images in Hero vs square game: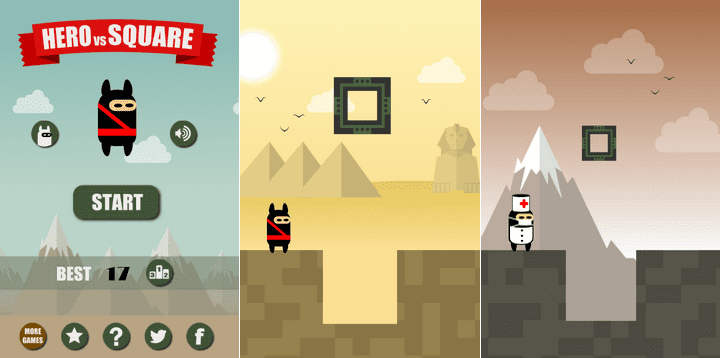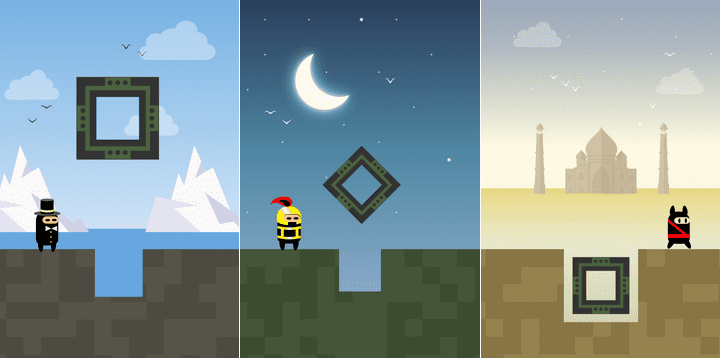 Play free game online, fun game, funny game, download game free, play game Hero vs square, free game download for mobile and more arcade game on 123-games.org.