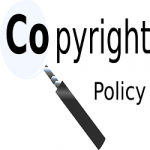 Copyright Policy
Copyright Infringement Notification:
123-games.org respects the intellectual property rights of others and expects the same from their users.
This is the policy of 123-games.org in appropriate cases and in its sole discretion to disable and/or terminate a user's account that has repeatedly infringed or prosecuted multiple times, the rights or the intellectual property rights of others.
123-games.org will promptly respond to piracy claims made through the 123-games.org service, whether it is reported via e-mail to the mailbox or via the live website. or different sites (or "services") 123 games. The organization is identified in the notification form below.
If you are the copyright owner or authorized to act or are authorized to act under any of the exclusive rights, please report the alleged copyright infringement on or through the service by completing the into the alleged violation and then allegedly distribute 123-games.org. Upon receipt of the notice, as described below, 123-games.org will take any action that it deems appropriate, as appropriate, including the removal of the deleted material.
Notice of alleged infringement ("notice"):
Identification of the copyrighted work that you claim has been infringed, or, if some copyrighted works are listed in this notice, you may provide a list of the copyrighted works that you claim. Force has been violated.
Identify the material that you claim is infringing (or is the offending topic active) and is removed or the access is disabled and the information is reasonably reasonableness to allow us to identify the material, including dark Min, if any, the URL link is shown on the web page (s) can be found.
Specify your mailing address, telephone number and, if applicable, your email address.
Include the following information in the message:
"I have been told that I really believe that the use of copyrighted material is not the owner of the copyright, agency, or law (for example, fair use)."
"I certify that the information in this notification is accurate and that I am the owner or authorized person acting on behalf of the copyright owner or the exclusive owner of the alleged infringement. "
Give your legal name and electronic or physical signature.