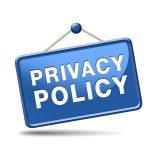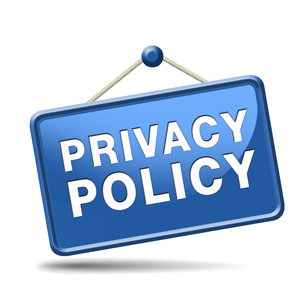 Privacy Policy of 123-games.org
1. About
This privacy policy explains who we are, how we collect, share and use your personal information and how you can create your privacy. This privacy policy applies on gaming sites and services related 123-games.org which we call the general services. We may periodically update this privacy policy by posting a new version on https://123-games.org. If we make any changes to the document, we will notify you of this by posting a notice on the service before the changes take effect. Your continued use of the service after the effective date will adhere to the new privacy policy.
2. Legal basis for data processing
Use the Internet page 123-games.org can be done without any signs of personal data. However, if you want to use data flow business services, especially through our website, the personal data processing may become necessary. If the handling of personal data is needed and there is no legal basis for such processing, we often get approval from thematic data.
The handling of personal data such as name, address, email address or phone number of data subjects must comply with data protection (GDPR) and in accordance with data protection according to national rules specifically, apply. Declaration of data protection as such, we would like to inform the public about the nature, scope, and purpose of the personal data that we collect, use and disposal. In addition, the data subject is informed by means of an application to protect this data about the rights that he uses.
Controller, 123-games.org measures and technical support organization for the comprehensive protection of personal data are processed via this website. However, the data transmission based on the Internet can, in principle, there are gaps in security so that the absolute protection cannot be guaranteed. For this reason, all the thematic data is transmitted to us in other ways, for example, by phone.
Required to protect your data 123-games.org based on the terms used by the European legislator for the adoption of data protection rules (GDPR). Declaration protect our data must be readable and understandable to the public, as well as customers and partners of our enterprise.
3. Data we collect about you
Personal data, or personal information, means any information about an individual from which it can be identified. It does not include identifiable data that has been deleted (anonymous data).
We may collect, use, store, and transfer other types of data, different people about you, which we grouped as follows:
3.1. Data you provide to us
Contact information (eg name and email address)
The name of the player and password
Information records (eg, profile photo, friends)
Communication services (such as chat and support customer)
The other data that you provide to us
3.2. The data we collect automatically 
Data on the progress of the game and your account
IP address and identification devices, mobile phones of friends (eg, device ID, Ad ID, MAC address, IMEI)
Device information such as device name and operating system, browser type and language
Data we collect using cookies and similar technologies
The general arrangement of the data
Accuracy positioning data (GPS, with the consent of you)
Data about your use of the services, such as game data and your interaction with other players in services
In most schools where we also create IDs for 123-games.org reserved for you when you use the service.
3.3. Data we collect from our partners
We get the data if you attach the Services tool of third parties (such as Facebook, Apple, KakaoTalk, LINE or Google)
Data demographics (for example, to locate the rough the IP address of you)
Data to combat fraud (eg refunds improperly in a game or fraudulent clicks in the ad)
Data from the platform running game (eg: to confirm the payment)
The data for advertising purposes and analysis, so we can provide you with better service
4. Purpose of data collection 
We use your personal information for the following purposes:
4.1 to make the service operation to complete the contract, we handle the data needed to: 
Create an account and allow us to play his game and used the services of our
Services Commission
Verify and confirm the payment
Supply and deliver the products and services you need
Send you information relating to services
4.2 make service more suitable for our players. 
To provide excellent service to our players, we have the legal right to collect and process data necessary for:
Update and development player profile
Develop and improve the service and experience of players
Manage the relationship between us and you
Providing social function in the service
Customize your experience of your service, you
Reply comments and questions and your support
Provides you suggestions 123-games.org in service, as well as on the website and other services and by e-mail
Send it to related information, such as updates, security alerts, and messages support
Allows you to communicate with other players
4.3 personalization is used to display ads
To show you ads that are personalized for service, as well as on the website and other services (including e-mail), we have the legal right to process the data necessary for
According to watch content related to services and online behavior
Promote, target and improve your ads and services we
For information on how to opt out of ad personalization, see "Select No tracking cookies" below
4.4 keep services safe and fair
Ensure equal conditions of service is the top priority of us. For more information about the policies used our services, please see 123-games.org.
To ensure the security and fairness of services and social functions, to combat fraud and to ensure user acceptance, we have the legal right to process the data necessary for
Analysis and tracking the use of the services and features of the service society
Talk is automatically moderate or
Take action against phishing or fraud
4.5. Analysis, profiles, and segments
In all cases and purposes, we can analyze, configure and segment all data is collected.
4.6. With your consent
With your consent, we can process your data for additional purposes, such as using your GPS location to show you the local events
5. Cookies and automatically collects information 
Like many websites, 123-games.org and service providers, on our behalfs, such as Google Analytics, the log file storage, and use of technology as track as "cookies" to collect information. A cookie is a small data file transferred to the hard drive of your computer or your mobile device, then for accounting purposes. Services may send cookies to your computer or your mobile devices when users access or view the service. The information in the cookie can be combined with personal information for purposes such as improving the quality of our services 123-games.org adjust recommendations in the setup and implementation services easily than to use.
Third-party ads on the service can use either post or read cookies or other technologies, as described below in your browser and methods corresponding to their own policies. Cookies can be disabled at any time by changing the settings on the web browser of you to stop receiving cookies to entice you before accepting cookies from sites you visit, or to restrict types of cookies you allow. Other activities flash cookies with your browser cookies and cookie management tools available in the web browser may not remove Flash cookies. However, if you do not accept cookies, you can not use all the functions, components or functions of the service.
We provide the service, we may use other technologies, including (i) Web beacons allow us to know if a certain page or not, or open an e-mail or are not; (II) such as tracking pixels allow us or advertising partners our advertising more efficient by eliminating the current use, We are from a promotional message in particular to determine the source the root of a new installation or delivery of ads on other sites. and (iii) a shared object locally known as Flash cookies, help us reduce fraud, memory option in your game and speed up download time.
5.1. Technology tracking
We and service providers use the log files, tags and tracking technologies to collect and analyze some kind of certain technical information provided, including;
Type of equipment used
A version of your operating system
Identification number of mobile devices, eg, MAC address, an identifier for advertising  (IDFA), and/or international mobile equipment (IMEI)
Your browser type
The language of your browser
Introduce and recognize and URL
Type of foundation
Clicks on a page or function
Domain
Landing page
The pages viewed and the order of these pages
The amount of time spent on specific pages
The state of the game and Day opening hours on-site or in our games
In some cases, we combine this information with the social network ID or user 123-games.org.
5.2. Does not track the cookie
Most browsers are initially set to accept cookies, but you can (re) configure your browser to refuse all cookies or specify the time required to send cookies. You can choose to retrieve cookies from ad networks, third-party be fixed by resetting the browser. You can also use the following link to opt out of cookies pages, online advertising initiatives or link to pages that do not want to join the alliance, digital advertising, interactive Europe (EDAA ). However, some features and services may not function correctly if cookies are disabled.
6. Who can see your data?
In addition to 123-games.org, your data may be accessed by other users in the following circumstances:
6.1. Players and other users
Social features are the main component of our game. Players and other users can, for example, view the profile data of their actions in the game and read the messages that you have posted.
6.2. Partners, working on 123-games.org
123-games.org can become a partner to implement services for us. These partners only process your data and follow 123-games.org guidelines to provide services such as hosting, support, play, advertising, analysis and fraud prevention.
6.3. Companies and other government agencies
To combat fraud and illegal activity, we may exchange data with other companies and organizations and provide data to government agencies in accordance with legal requirements.
We may also disclose your information in accordance with the law or to protect our rights, property or safety, our players or others.
7. How we protect your data
To ensure the security of your data, we are constantly developing and implementing security measures, administrative, technical and physical to protect data you're from unauthorized access or loss, abuse or changes.
7.1. Data maintenance
We store your information as long as your account is active or needed to provide you services. For example, we will not determine that periodic gaming account has not been used and we regularly review and identify unnecessary data.
Please note that if you request that we delete the personal data of you, we will store your data when needed for legitimate businesses of us, such as compliance with the legal obligations of we, settle disputes and ensure compliance with our agreement.
7.2. Age limit
We do not consciously collect or request personal data or direct advertising or targeted based on the options for any person under 13 years of age or knowingly permit the use of our services. If you are under 13, please do not send any information about yourself, including your name, address, telephone number or e-mail. No one under age 13 may provide any personal information.
If we learn that we have collected personal data about a child under 13, we will delete this information as soon as possible. If you believe that we can have any data from or about a child under 13, please contact us.
7.3. International transfers outside the EEA
Our service is global, so your data can be moved to anywhere in the world. Because the law of data protection in the various countries may differ from the laws of your country, we take steps to ensure that your data is protected properly, as described in this book. Measures to fully protect the partners we can use, including the terms of the standard contract, which the EU Commission approved and certified to protect privacy in the case of switch USA.
8. Legal rights
In some cases, you have rights under the Data Protection Act related to your personal data. Below we give a brief description of these rights:
8.1. Access to your personal data, you
This allows you to get a copy of the personal data that we store about you and to check if we can handle it legally.
8.2. The right to change your personal data, you
This allows you to have any data that is incomplete or inaccurate that we hold about you corrected, although we may need to verify the accuracy of the new data that you provide to us.
8.3. The right to delete your personal data, you
This allows you to request the removal or delete personal data without valid reason to continue to process this data. You also have the right to request that we delete or erase personal data of you, where you have to handle your success (see below), where we can handle your information illegally or where we are required to delete personal data, comply with your local laws. However, please note that we do not always can make your removal request for legal reasons will be notified to you, if any, in your request.
8.4. Rights relating to the handling of your personal data
We rely on the legitimate interests (or a third party), and something in case your particular force you to protest the treatment on the platform when you feel that it affects the rights and your fundamental freedoms. You also have the right to protest when we process your personal data for direct marketing purposes. In some cases, we can prove that we have good reason, appealing to process your information, determine the rights and freedoms of you
8.5. The right to restrict the processing of data your personal
This allows you to ask us to suspend processing of personal data in the following cases: (a) if you want us to establish the accuracy of the data a; or (b) you oppose the use of their data, but we should examine whether we can redefine the legal basis to use your data or not.
8.6. The right to request the transfer of personal data by you for you or to third parties
We will provide you or a third party that you have selected, personal data, your format is structured, often use, readable. Note that this right applies only to information that you originally automation has allowed us to use or where we use the information to perform a contract with you.
8.7. The right to withdraw your consent at any time we are relying on the consent to process your personal data
This will not affect the legitimacy of any treatment process is performed before you withdraw your consent. If you withdraw your consent, we can not offer a product or service number given to you. We will advise you if this is the case at the time you withdraw consent you if you want to perform any of the rights listed above, please contact us via privacy@coolgames.com.
8.8. Cost
You will not have to pay a fee to access your personal data (or perform any other rights). However, we may charge a reasonable fee if your request is clearly unfounded, repetitive or excessive. In addition, we can refuse to comply with your request in these cases.
8.9. Request information
We may need to request specific information from you to help us confirm your identity and secure access to personal data of yours (or perform any other rights yours). This is a security measure to ensure that personal data not be disclosed to any person not entitled to receive it. We may contact you to ask you to provide additional information relevant to your request to speed up our response.
8.10. Time Feedback
We try to answer all the legal requirements within a month. Occasionally, we may take more than a month if your request is particularly complex or you've made a number of requirements, in which case we will notify you of the extension period. In this case, we will inform you about the progress.
9. Policy Updates
Sometimes, we may update this privacy policy to reflect changes in technology, law, our activities or when we identify one other change is needed necessary or appropriate. All changes are effective from the time of the revised policy is posted on our website. We recommend that you regularly check the date to make sure you know when our policy was last changed, and to help you understand more about the nature of your interaction with us.