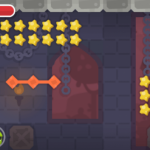 Play the extreme action game UFO Run Extreme
If you are not sure which game to play, then come to 123 games free to Play the extreme action game UFO Run Extreme; you will be immersed in the world of extreme gaming for all ages.
Play the extreme action game UFO Run Extreme
Action Games UFO Run is a action game online free, where players will be transformed into a lovely, legged, handsome and eye-catching ball. You need to give the balloon in the air to eat the star shape.
You need to eat as many stars on the way as possible. Each star corresponds to a point. However, on the flight path, you need to pay attention to the mines. If the ball touches a mine, you will die, and the turn is re-calculated.
This is one of the best games, very attractive. The player is saved at each turn. You can see the points of others to strive to achieve by them.
UFO Run with funny sound, the journey is full of difficulties ahead. Later, the journey will be more difficult. Therefore, the player needs to be very skillful, gentle to win high points.
If you play UFO Run on your mobile phone, simply touch the screen to play it. Also use the computer to play, you just use a single mouse to click on the ball, to fly to the star shape to gain points. It's not too hard to do.
UFO Run is a game that you can play for free and still play silly on devices such as iPhone, iPad, or Windows Phone, Android.
This is one of the action games for all ages, in addition, you can also play other exciting games in 123 games free.
Wish you happy gaming.
>>> Play Flappy Dunk new action game released last month.