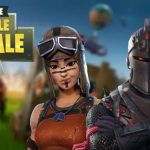 7 Unique and Rare Fortnite Skins You Need to Know About
As Fortnite continues to evolve and grow, it's fair to say that the rarest skins in the game are worth a pretty penny. With new update after update, it can be difficult for players to keep up with all of their favorite skins and rank them from rarest to less-rare. Well, we've done that for you by curating a list of the rarest outfits.
These skins are not the best of course; they are rare because many of them were cross-promotional exclusives and some were available only for a short time. Some were never listed for a second time because of being unpopular.

What Makes Fortnite Skins Rare?
There is no specific metric to determine the rarity of a skin. Most of them are old skins being part of the early editions of the game or have been released as a bundle or with a promotional offer. You can use these factors when deciding if the outfit is rare or not.
Anything easy to get is never rare. The rarity of a skin depends on how difficult it is to get.
Rare outfits have to be unavailable in the Item Shop of the game for a long time, at least for a year. It will also not be frequently available.
Skins that become available with the purchase of a third-party gadget or accessory are quite rare.
7 Rarest Skins In Fortnite You Should Know About
Here's a list of some skins that are incredibly difficult to get your hands on. However, keep your excitement in check because they are not the most interesting outfits in the game, especially the skins available in the latest versions.
Also, remember that this list could be changing in the future because Epic Games may bring one or two of them back.
Black Knight
The Black Knight skin is one of the rarest skins in Fortnite. Released as a part of the Fort Knights set in a Season 2 exclusive, it was only available to players who could reach the Battle Pass Level 70. It was unlisted from every store on February 21, 2018.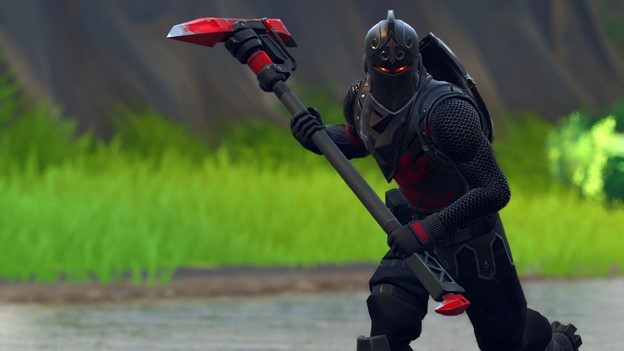 The rare skin was actually one of the few really good-looking outfits in the game. Looking like a medieval soldier, the Dark Knight's outfit features an impressive suit with armor plating across the shoulders and chest plate. Alongside protective gloves which cover his hands below elbows, this skin also incorporates a helmet with some great detailing on the visor.
The Reaper
The Reaper looks nothing like he's ready to conquer the dark side and take on anything that comes his way. Rather, the bearded suited figure oozes power mixed with style. He has an uncanny resemblance to the legendary retired hitman John Wick (the character of Keanu Reeves). Players who could max out Battle Pass Level 100 in Season 3's Chapter 1, used to have this skin as the reward.
In 2019, Epic Games released a Fortnite John Wick skin. However, when John Wick becomes frequently available in the Item Shop, The Reaper has remained quite rare.
Galaxy
Galaxy is a skin that features some celestial imagery for those who want to feel like they're one with the stars. The figure is a glowing man wearing a starry purple bodysuit. It also has great detailing throughout the whole outfit which makes Galaxy stand out among all other cosmetics in the game. It's a true rare skin because there's no way to access it anymore.
Users of Samsung Galaxy devices were the first testers when Fortnite was launched for mobile. During the time of the promotion, which went on for a while, users got to try out a couple of cosmetics but Galaxy was the most popular. Epic Games has replaced the skin in 2019 with a new one — the Glow.
Double Helix
Like Galaxy, Helix was another outfit that was available only with the purchase of an expensive gadget. It was a part of a bundle that used to come with an exclusive Nintendo Switch edition. The gaming console is expensive and it's also quite rare to find in today's market. Even if you can manage one from a third-party seller, this will cost you big bucks. These factors have made this skin quite difficult to get.
Leviathan
If you fancy wearing the outfit of a space-suited fish man, Leviathan skin is for you. After its launch in 2018, it quickly became popular and gamers used to seek it the most among all of the Legendaries. It appeared for one day in the Item Shop on August 3, 2020.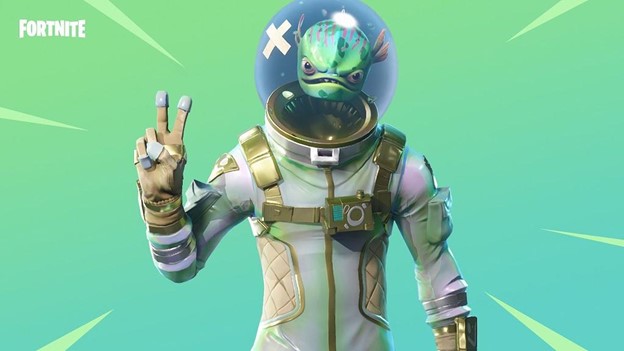 One of the reasons behind this Legendary skin's soaring popularity is its unique sci-fi costume and alien-like appearance. Its price is $20, which is much lower than the promotional cosmetics for Samsung devices. The outfit is obscure but not highly rare because Epic Games can make it available on some occasions.
Renegade Raider
Considering the uniqueness or look of a skin, Renegade Raider has nothing special. However, it will definitely make the OG players nostalgic. The skin was well-liked after its launch in the Item Shop of Season 1's Chapter 1. A gamer had to spend 1,200 V-Bucks along with leveling up to Level 20 to access the outfit.
Spotting a player with this outfit means s/he has been playing the game from the very beginning and participating in battle royale matches in The Island since then. The skin is not available anymore and there's barely any chance for it to hit the Item Shop again.
Aerial Assault Trooper
Just like Renegade Raider, Aerial Assault Trooper is another incredibly rare skin. Only the OG players will remember it because it was in the game before the debut of the Battle Pass. Its price was 1,200 V-Bucks and players could purchase it from the Item Shop after reaching Level 15 in Season 1's Chapter 1.
Renegade Raider was much more popular, so most players at the time favored that skin over Aerial Assault Trooper. Given the fact that so few gamers own the outfit and even fewer remember it, you can easily consider this outfit as the rarest Fortnite skin.